Satisfaction and Loyalty
at the heart of your patients' strategy
Innovative service
Patients' satisfaction
Secure service
Instant access to data
Brand strengthening
Loyalty strategy
Offer your patients with all the advantages of MED'PROFILE. 
The first thing your patient will share with his family and his friends it is your concern towards to him offering him/her own MED'PROFILE Card, a unique service.
For the clinics and medical practices which are focused on innovation and which are willing to develop their own brand creating a close link with its patients through performing services. 
The MED'OPERA platform allows any physician to manage the MED'PROFILE of his/her patients in simple, fast and independant way. 
For any question or information regarding the solutions for healthcare professionnals, please contact us.
TREAT
Treat your patients according to your programs.
EDIT
Update the MED'PROFILE of your patient in few minutes.
CREATE THE LINK
Offer all your patients with your facility's branded MED'PROFILE Card.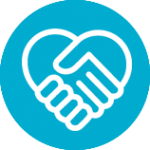 GAIN LOYALTY
Gain the loyalty of all your patients and develop your network.