For the safety of your employees
all around the world
HR Innovation
Employees' satisfaction
Quick implementation
For employees in mobility
Highly secure
Safety at the heart of the priorities
An essential protection for each of your employees!
Is the safety of your employees at the heart of your concern? To develop the essence of your activity, each person should benefit a protection linked to the existing risks in his mission or role.            
For any position within your company, SWISS MEDBANK offers a personal and unique solution in case of medical follow-up or emergency thanks to MED'PROFILE. We support your group in the optimisation of its health and safety policies, and even more. 
For any question or information about the solutions for your company and your employees, please contact us.
EQUIP
Each of your employees benefits from MED'PROFILE and receives a MED'PROFILE Card.
SECURE
A secure access to his/her own health records and 24/7 contact with a physician.
TRAVEL
Trips and missions in full piece of mind, regardless the place or the circumstances.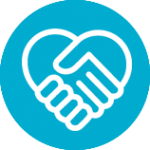 GAIN THE LOYALTY
A strong health and safety policy to the benefit of each employee.