Boost your innovation
and gain the loyalty of your clients.
For individuals
Brand strengthening
For groups
Cost containment
Fast implementation
Optimal security
Your clients are mobile!
Gain their loyalty with an essential service for their medical follow-up on their daily life or in case of emergency in their home country or abroad.
Think farer and provide them with a unique and highly secure solution to access their own medical records regardless the circumstances. It is essential for their own safety. 
MED'PROFILE as well as the services and technologies of SWISS MEDBANK allow your clients to optimise the communication with physicians and to better manage the risk of medical complications. Constantly support those who trust you for their own health.
For any question or information about the solutions for your insurance company, please contact us.
innovate
Bring innovation implementing MED'PROFILE to your offers to clients.
support
Support your clients all along your relationship.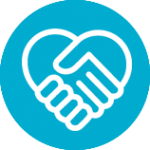 gain loyalty
Create a special link with each of your clients, groups like individuals.
optimize
Intergrate MEd'PRFILE and improve your cost containment strategy.